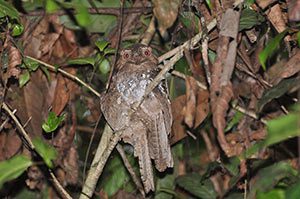 01 – 02 Days Day. Colombo/Wilpattu
Welcome on arrival at Colombo airport. Drive to Wilpattu. Wilpattu is Sri Lanka's largest park located in northern region which is a dry zone dotted by many wetlands. Compared to Yala, located in the southern most corner of Sri Lanka, this park is much quiet, has less visitors and offers wonderful sightings. It offers an  intimate experience. Both birds and mammals  are in abundance here. Time permitting we will bird watch in afternoon around the lodge. Overnight.
We will have a safari to observe Painted Stork, Asian Open-billed,  White-bellied Sea-eagle, Lesser Adjutant Stork, Lesser Whistling Duck etc. Among mammals, we will focus on leopard though Asian Elephant, Ruddy Mongoose, Indian Wild Boar, Sambar, Spotted Deer etc will be around.  Overnight in a nice lodge located on outskirts of this small town, amidst verdant green environs.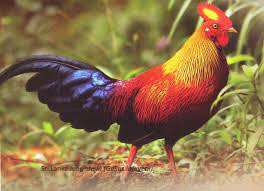 03 – 04 Days. Wilpattu/Sigiriya
After our safari at Wilapattu, we will have lunch and drive to Sigiriya, reaching early afternoon. Thwe tour will then move towards south of the country. Sigiriya is a historic destination for Buddhists and has a rock popular with visitors.
Abundance of greenery and varied habitat allows us here easy sightings all around but we prefer to examine differing habitats to optimize gains: Crested Tree Swift, Indian Swiftlet, Sri Lanka Woodshrike, Pale-billed Flowerpecker, Jerdon's Nightjar, Dark-fronted and Brown-capped babblers,  Shaheen Falcon,  Crested Hawk Eagle, Sri Lanka Grey Hornbill, and Blyth's Reed Warbler, Si Lanka Green-pigeon, Orange-headed ground Thrush, and White-naped Flameback.  Tufted Grey Langur, Sri Lanka Giant Squirrel and Water Monitor Lizards will be added thrills. Most enjoyable bird watching at leisurely pace, both days. Overnight.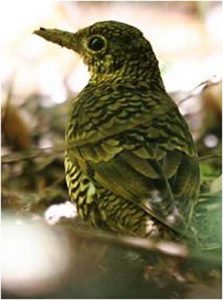 05 Day. Sigiriya/Kandy
Like to add m ore birds during morning session. Drive and reach Kandy, the cultural capital of Sri Lanka. Also the world heritage city. Here we will visit the Buddhist temple of Sacred Tooth.  We like to explore here Brown fish-owl, Sri Lanka Scimitar Babbler, Crimson-backed Flameback, Oriental Dwarf Kingfisher etc. Overnight in a culture-packed lodge.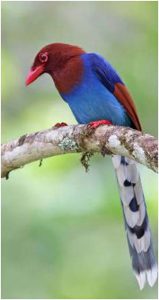 06 – 07 Days. Kandy/Nuwara Eliya
It will be a truly hilly and natural drive today, from Kandy to Nuwara, which is a hill station. We will enjoy staying at a colonial style resort. Its Victoria Park attracts Yellow-eared Bulbuls and Sri Lanka White-eyes. Here can be found the  winter visitor, Pied Thrush, Kashmir Flycatcher, Forest Wagtail etc. Overnight.
Next day we will visit Horton Plains, a protected plateau at 2,000 meters. Here we will explore  Sri Lanka Junglefowl, Sri Lanka Bush warbler, Tri-coloured Munia, Indian Blue Robin, Sri Lanka Whistling Thrush,   Dusky Blue Flycatcher, Si Lanka Wood Pigeon, Hill Swallow etc.  Purple-faced Leaf Monkey can surprise us here.
08  Day. Nuwara Eliya/Kitulgala
More time at Nuwara and we descend through the stunningly scenic countryside to reach  Kitulgala. Here we will explore some endemics unlikely to be found at other places. Notable can be  Sri Lanka Hanging Parrots. Overnight.
09 – 10 – 11 Days. Kitulgala/Sinhraja
It will be the longest stay at  Sinhraja, the sanctum sanctorum of forest and wilderness in Sri Lanka.  It is the rain forest zone here. We explore birds like: Lanka Rufuous Babblers, Red-faced Malkoha, Sri Lanka Crested Drongo, Sri Lanka Orange and Small Minivets etc. There will be impressive butterflies as well. Other possible birds are:  Chestnut-backed Owlet, Green-billed Coucal, Legge's Flowerpacker, Sri Lanka Blue Magpies, Ashy-headed Laughingthrushes, Spot-winged Ground-thrush, Sri Lanka Scaly Thrush, Serendip Scop Owl,  White-faced Starling, Sri Lanka Hill Myna etc. We will need some effort to search Sri Lanka Frogmouth and at day as we will be regaled by Sri Lanka Giant Squirrels. Overnight.
12 – 13 – 14 Days. Uda Walawa
Now we will drive to the southern dry zone. Uda Walawa is a wonderful setting, all in plains and forest not very dense having grass land openings with some water bodies. Malabar Pied Hornbill, Blyth's Pipit, Yellow-eyed babbler, Orange-breasted Green pigeon, Indian Roller, Gray-headed Fish eagle, Gray-bellied Cuckoo, Jerdon's and Golden-fronted Leafbirds, etc are in store.
Barred Buttonquails are common here like theAsian Elephants. As we observe and photograph them, Golden Jackals and Mongooses can be found around. Two rarities are here: Great Thick-knee, and Indian Stone Curlew. It is the region to locate Indian Scops Owl, and  Indian Little Nightjar. We like to scan the scrub for  Jerdon's Bushlark, Oriental Skylark and Ashy-crowned Sparrow Lark etc. Our lodge is a habitat in itself and we discover wonderful birds walking around it.
We will have safari in Uda and will stop at water holes to check more species, birds as well as mammals.
15 Day. Uda Walawa/Colombo
After  morning birding around the Uda lodge,  we will drive to reach Colombo in afternoon. Transfer top airport to board flight as per the schedule. Farewell.