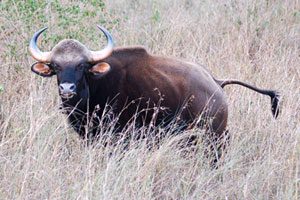 Tadoba-Andhari Tiger Reserve is the  unique eco-system situated in the Chandrapur district of the Maharashtra State of India. The Reserve contains some of the best of forest tracks and endowed with rich biodiversity.
It was created in 1995. The Reserve is constituted with 577.96 sq. km. of forest.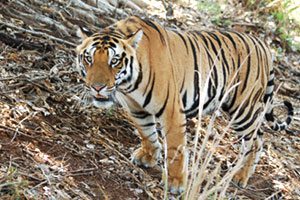 A novel method of protecting the forest with the help of tribal youth from adjoining villages has been initiated. Patrolling parties have been formed in which along with the field staff,  village protection force volunteers have been assigned the job of patrolling the Tadoba-Andhari Tiger Reserve and help in curbing all illegal activities. These volunteers are kept for a maximum of three months. After three months new tribals are taken as members of the village protection force so that all the families get some wages for their livelihood and feel a sense of responsibility for protection of the Reserve.
A large lake amidst the park serves as focal area for wild animals to congregate. Visitor number being low, it offers wonderful opportunities to be face to face with mammals and birds.
It is Southern tropical Dry Deciduous Forest, the main species being Teak, Ain, Bija, Dhauda, Haldu, Salai, Semal, Tend, Bamboo etc.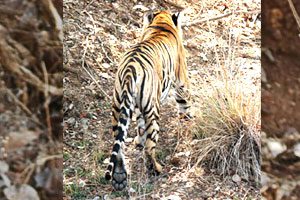 Mammal: Tiger, Leopard, Sloth Bear, Gaur, Rusty Spotted Cat, Ratel, Indian Mouse Deer, Spotted Deer, Sambar, Wild Boar, Four horned antelope, Wild Dog, Flying Squirrel etc.
Birds: The bird life is impressive, about 150 species to be observed round the year.
Access: Drive (5 hrs) from Nagpur which is connected by train and air with New Delhi and Mumbai. Several resorts function at the periphery of the park. It has three entrances.