India is a mega-diversity country, among the top ten nations, endowed with the world's richest biodiversity. It represents about 7% of the world's flora and 6.5% of the world's fauna, recording 614 species of amphibians and reptiles, 1,225 species of birds, and 350 species of mammals. Of these, 173 species of mammals, 78 species of birds and 15 species of reptiles are considered threatened.
There are more than 700 National Parks and Sanctuaries in India. The Tiger Conservation was initiated in 1973-74, thanks to an international pressure generated: Tiger has been conserved and can be observed in the wild. Hundreds of species of birds add to our wilderness experience in tiger parks. Authenticity at its best!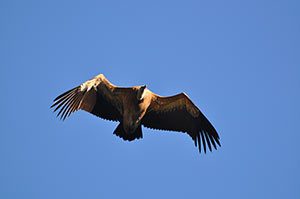 The tour is like an Indian wilderness-bonanza as we cover Corbett National Park (stay inside forest as well), Nainital, Chambal River, Bharatpur (Keoladeo National Park), finally amidst Tigers at Bandhavgarh and some interesting Central Indian birds. Serious bird watching with Tigers and culture.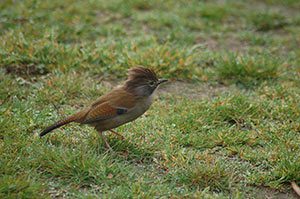 01 Day. New Delhi.
We are received at the airport. Transfer to a nice hotel. We are welcome to spend rest of the day at Yamuna River for introductory bird watching. Transfer to station in time to board a/c train around 2200 hrs, the driver assists. Overnight in train, mattresses, pillows and blankets are provided by railways.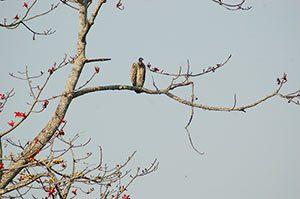 02 – 03 Days. Corbett.
Reach Ramnagar around 0500 hrs in morning. We are received at station by the driver. Transfer (5 min.) to a lodge, located amidst a mango orchard where some interesting birds are at hand. We meet our Bird Guide and jeep driver who will remain with us until we depart from this area. Day-long bird watching (with packed lunch, using open jeep and also walking in river bed to locate Ibsibill) in the northern and eastern periphery of the Corbett Park. Return. Overnight. Next day we explore birds over southern periphery of the park and across the river-bridge. Two overnights at this lodge.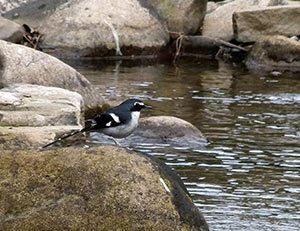 04 – 05 Days. Dhikala (Inside park).
We drive through the dense forest (1.5 hrs) and reach Dhikala, the sanctum sanctorum of Corbett National Park, staying two nights at the forest rest house (basic facilities) to find out target Himalayan birds and also encounter elephants, possibly tiger and other mammals. Total 4 nights and 4 days at Corbett (of these 2 in Dhikala). Overnight.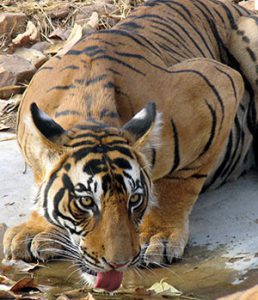 06 – 07 Days. Nainital.
We drive (3 hrs) in morning from Dhikala, stopping on way at a few places for birding (also visiting the Corbett Museum along the road at Kaladungi). Continue birding up in the hills, reaching a comfortable hotel in evening. Half a dozen prominent spots and lakes will be covered around Nainital in course of our three day long stay here which will mean checking most of the Himalayan birds including pheasants and hoping to log in all the Indian vulture species too. Stay at a nice  hotel in Nainital. Overnight.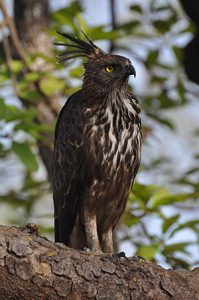 08 Day. Nainital/Train/New Delhi.
We round up birding at hill-slopes, at a lake and then transfer to Kathgodam station (1 hr) to board a/c train (at 3 pm), assisted by the same driver. We say good bye to our bird guide. Reach New Delhi at 9 pm. The driver will transfer to a hotel. Overnight.
09 Day. New Delhi/Agra
We board a/c train (0600 hrs). Reach Agra (0830 hrs). Transfer to a comfortable hotel. Rest. At ease we like to visit Red Fort and then spend the evening at the Taj Mahal. Overnight.
10 – 12 Days. Agra/Chambal/Bharatpur
We have an excursion to the Chambal River to enjoy a boating expedition to observe Gavials, Crocodiles, Tortoises and numerous birds including the rare Indian Skimmer, Great Thick-knee, River Lapwing, etc. Drive (2 hrs) and reach Bharatpur in evening to stay at a heritage resort or a lodge located inside the Keoladeo National Park. This park now is in better shape as water is received from three sources. A knowledgeable bird guide will lead us here. We will use cycle rickshaw to reach the tri-junction point in the park and will be welcome to walk around here. Some target species to be spotted here besides rock python. Overnight.
13 – 15 Day. Bharatpur/Train/Sawai Madhopur
We have last round of bird watching here. Lunch. Transfer to station to board a/c train at 3.30 pm., assisted by the guide. Reach Sawai Madhopur at 6.30 pm. Transfer (5 min.) to a resort. Overnight.
We will have morning (6 – 10 am) and afternoon (3 – 6 pm) jeep safaris in this noted tiger park to be face to face with variety of wild animals: Spotted Deer, Sambar Deer, Bluebull, Wild Boar, Indian Gazelle, Crocodile, numerous birds all around besides Sloth Bear, Leopard and Tigers. Alarm calls of deer and monkies will convey where about of tigers, possibilities of observing a tigress with cubs.  We will drive over different tracks and pass by a few lakes inside the park, assisted each time by nature guide and driver, both well crafted in spotting wild cats.
We will have options to visit: the ancient Ranthambhore Fort located inside the park; Surval lake for bird watching and for an evening walk along eastern/northern corridor of tigers. A tiny cottage has been created in countryside for us to experience truly non-hotel life, worth staying there.
16 Day. Sawai Madhopur/New Delhi. After morning safari, as above, transfer to station to board a/c train at 12.30 noon. Reach New Delhi by 7 pm. Transfer (10 min.) to the same hotel we used on arrival. Dinner. Overnight.
17 Day. New Delhi/Flight. Transfer (45 min) to airport in time to board flight back home. Farewell.
Note: Some unique flexibilities favour VIGT guests:  all departures to suit guests' dates-duration, and even changes in the itinerary are effected while guests will be actually touring.
The 'advance-deposit' with VIGT is not 'forfeited' if the tour is cancelled by guests.