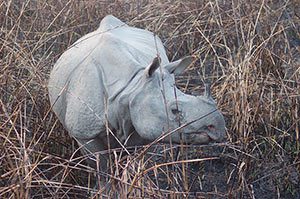 01 Kolkata
Reach Kolkata airport (at 0055 hrs). Welcome at airport and we receive welcome pack. Transfer to a hotel. In morning, town site seeing, visiting Kumartuli (lay figures), Howrah Bridge, etc. In afternoon, we will be around Maidan (Victoria Memorial, etc.). Overnight.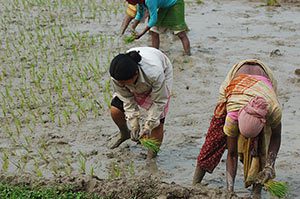 02 Kolkata/fly to Bhubaneshwar
At 0415 hrs early morning, transfer to Kolkata airport to board flight for Bhubaneshwar, leaving at 0710 hrs. Reach Bhubaneshwar at 0820 hrs. Transfer to a hotel. Visit Temples in Bhubaneshwar. Overnight.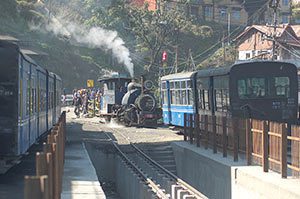 03 Bhubaneshwar/Konark/Bhabaneshwar
Drive (1.5 hrs) to visit ancient Konark Temple in morning, followed by lunch and visit the Lord Jagannath Temple in Puri, and on return see Pipli Village (handicraft and textile application). Overnight.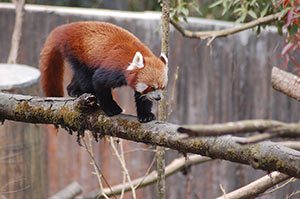 04 Bhubaneshwar/fly to Kolkata
Visit the Ashok Edict and Hirapur (Chausath Yogini Temple). Transfer to airport in time to board flight   leaving at 2015 hrs for Kolkata. Reach Kolkata at 2120 hrs. Transfer to hotel. Overnight.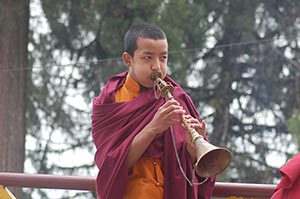 05 Kolkata/Bishnupur/Kolkata
Day return tour to Bishnupur (4 hr drive one way), to see rare Temples, having profuse use of terracotta techniques. Overnight.
06 Kolkata/fly to Guwahati
Morning at leisure. At 1030 hrs, transfer to Kolkata airport in time to board flight leaving at 1330 hrs for Guwahati. Reach Guwahati at 1500 hrs. Transfer to a Hotel. Evening free. Overnight.
07 Guwahati
Visit State Museum, Kamakhya Temple, Umananda Temple (on the island) and Vashishtha Temple. Overnight.
08 Guwahati/Kaziranga
Drive (5 hrs) in morning to Kaziranga. Stay at a nice resort. PM : Jeep safari in Kaziranga. Overnight.
09 Kaziranga
AM : elephant ride to locate Rhinos and deer.
PM : jeep safari. We have belly full of wildlife and remarkable bird watching during two days of stay in Kaziranga Park. Overnight.
10 Kaziranga/Shillong
Drive (08 hrs) to reach Shillong from Kaziranga. Overnight in a noel located by a lake.
11 Shillong
Visit Bara Bazar, Lady Hydari Park, Zoo. Excursion to Cherrapunji, waterfall. Overnight. .
12 Shillong/Guwahati/Darjeeling
Drive at 0800 hrs from Shillong to Guwahati in time to board flight  leaving at 1310 hrs to Bagdogra. Reach Bagdogra at 1420 hrs. Drive (2 ½ hrs) to Darjeeling. Overnight in a heritage hotel.
13 Darjeeling
Early morning visit Tiger Hill to experience sun rise and Mt. Kanchenjunga, hoping to see Mt. Everest as well. Also some bird watching. Visit local market, Chowrastha, Tibetan Camp and Himalayan Mountaineering Institute with Zoo located within its premises. Overnight.
14 Darjeeling/Gangtok
We board the Toy Train and reach Ghoom after about an hour. Drive (5 hrs) through mountains, stop at tea gardens to meet tea-plucking ladies and experience Teesta River in deep valleys. Visit Rumtek Monastery after which reach Gangtok. Overnight in  a heritage hotel.
15 Gangtok
We like to have the sunrise from Tashi Hill (Panorama of Mt. Kunchenjunga). Visit the Tibetology Museum, Enchey Gumpha, Botanical Garden etc in morning. Walk in local market in afternoon. Overnight. .
16 Gangtok/Pelling
Drive (5 hrs) through mountains passing through rivers. Visit Tashiding Monastery atop the mountains, a unique experience. Reach Pelling, a quiet hill station. Overnight in a hotel facing mountains.
17 Pelling
Enjoy views of mountains from the hotel. The Mt. Kanchenjunga sight is stunning here. Visit Pemagyangtse Monastery and Rabedentse ruins amidst a biodiversity park. Excursion to the holy Khocheperi lake, an unforgettavble experience. Return. Overnight.
18 Pelling/Kalimpong
Drive through the forested hills and reach Kalimpong. Overnight in  a heritage hotel.
19 Kalimpong
Visit the local Monastery, golf club, cactus garden and the Scottish School. Walk in local market to buy local tea and spices. Overnight.
20 Kalimpong/Bagdogra/fly to Kolkata
Drive at 0845 hrs in morning through mountains, by the side of the Teesta river, and reach Bagdogra airport in time to board flight  leaving at 1355 hrs for Kolkata. Reach Kolkata at 1450 hrs. Transfer to Hotel. Overnight.
21 Kolkata
Visit Indian Museum, College Street (University), Mother Teresa's home and her Tomb, Kalighat (Kali Temple, only from outside), Nirmal Hriday (Mother Teresa's home for the poor ones), etc. Transfer to Kolkata international airport in time to board flight back home. Farewell.
Note: It is a model itinerary. It will be worked out through discussions with guests about destinations, target-species, hotels, night-stay, departure-schedule etc., so that the detailed agreed final itinerary is developed for implementation. Extension to Corbett-Bharatpur, Kaziranga-Nameri, Eaglenest, both the Ranns of Kutch, Thar Desert, Western Ghats in South India, other Tiger Parks, Cultural sites, etc., will be offered on receiving a word. The 'advance-deposit' with VIGT is not 'forfeited' if the tour is cancelled by guests. Lot of flexibility favours VIGT guests: all departures to suit guests' dates-duration, and even changes in the itinerary are effected while guests are actually touring.