A proposal to be face to face with wild Leopards and then Visit Rann of Kutch, or Corbett, or Bandhavgarh, or Ranthambhore, or Bharatpur, or Kaziranga-Nameri, or any other place.
01 Day. New Delhi/Fly/Jodhpur/Leopard Village (Beda). An executive receives us at airport. We receive our welcome pack. Transfer to airport to board flight (mid day). Reach (1.5 hrs flight) Jodhpur. Driver meets us. Drive (3 hrs) and we reach a basic resort located by the side of hills. Overnight.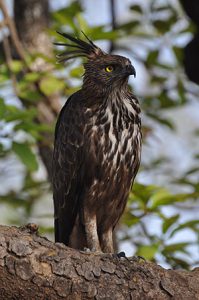 02 – 3 Days. Leopard Village. We will have morning and afternoon jeep safaris around various granite boulder hillocks in a radius of 15 – 20 km to locate Leopards. The wild animal usually occupies one of the boulders to sit for a while though it resides inside caves within these hillocks. The vegetation is sparse and it is gravel country. It will be possible to locate the animal as their density is amazing in this region, preferably around Kothar. We will move around Bisalpur, Jirda, Ludhrva, Kamleshwar, Nadia, Lotara, Bera village surroundings.
On last afternoon, we like spot birds and crocodiles at the Jawai Dam. Overnight.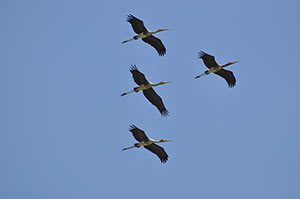 4 Day. Leopard Village/Ranakpur/Udaipur. Stopping at tiny villages to meet tribals, mainly shepherd community (Rebari: beautiful faces) who migrate annually with their sheep to long distance, we drive (1 hr) to reach Ranakpur and are pleasantly surprised to visit an ancient Jain (non vegetarian religion) temple. Drive (2.5 hrs) and reach Udaipur. Overnight.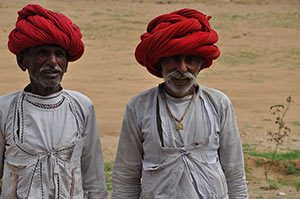 05 Day. Udaipur. We like to visit this lake Palace, Garden of Girl Friends, Pratap Memorial and a tribal museum. Then decide, which extension be adopted, some suggested tours are as follows: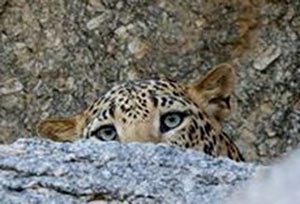 (i) Rann of Kutch. 05 – 12 Days. Drive from Udaipur to Little Rann of Kutch (2 N), then to Greater Rann of Kutch (4 N), return Ahmedabad, fly to New Delhi (possible inclusion of Gir Lion Park and Velavadar Sanctuary). Farewell.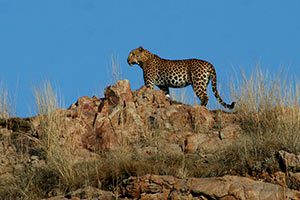 (ii) Bharatpur. 05 – 12 Days. Fly from Udaipur to Jaipur, drive (4 hrs) and reach Bharatpur (3 N), day return excursion to the Chambal River (Indian Skimmer, Gavial, Tortoise, waders, etc), visit Taj Mahal at Agra (1 N), and drive (4.5 hrs) to New Delhi. Farewell.
(iii) Corbett-Nainital. 05 – 12 Days. Fly from Udaipur (or Jodhpur)  to New Delhi, board train (10 pm), reach Corbett National Park next morning (4 N), visit Nainital (2 N), return New Delhi (overnight train). Or we offer you visits to Kaziranga-Nameri-Eaglenest or to That Desert. Farewell.
(iv) Ranthambhore Tiger Park. 05 – 12 Days. Fly from Jodhpur to Jaipur. Drive (4 hrs) and reach Sawai Madhopur (Ranthambhore) in evening. Have morning and afternoon safaris (6 safaris in 3 days)  in this celebrated tiger reserve, including walking across tiger corridors (northern periphery and at night as well, a speciality with VIGT). On 8th day, board train at Sawai Madhopur to reach Bharatpur, stay for 3 nights and observe birds at Keoladeo National Park. On 11th day, drive (1 hr) and visit Agra to enjoy being face to face with the Taj Mahal. Overnight in Agra. On 12th day, drive ( 1 hr) to Chambakl river for a boat ride to observe Indian Skimmers, waders, Gavial, Crocodile, Tortoises etc. Board train and reach New Delhi in evening. Board flight backl home. Farewell.
(v) Bandhavgarh Tiger Park. 5 – 12 Days. Drive from Udaipur to Bundi (1 N), drive (1 hr) to Kota, board train (9 pm), reach Bandhavgarh next morning (3 N), return Agra (1 N) by train, visit Taj Mahal, drive (4.5 hrs) reach New Delhi. Farewell.
Note: The above are model ideas. The itinerary will be worked out through discussions with guests about destinations, target-species, hotels, night-stay, departure-schedule etc  so that the detailed agreed final itinerary is developed for implementation. Extension to Kaziranga-Nameri, Eaglesnest-Lava,  Thar Desert, Western Ghats in South India, other Tiger Parks, Cultural sites, Backwater Safari etc  will be offered on receiving a word. The 'advance-deposit' with VIGT is not 'forfeited' if the tour is cancelled by guests. Lot of flexibility favours VIGT guests: all departures to suit guests' dates-duration, and even changes in the itinerary are effected while guests are actually touring.