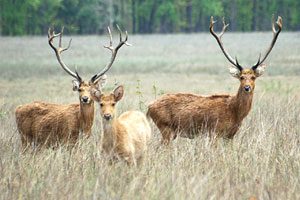 It is a large reserve with dominant Sal forest, interspersed with bamboo clumps. Its widespread grass land habitat is of immense advantage in observibng and photographing wildlife. It is accessed from Bandhavgarh (by road, 5 hrs drive) or from Nagpur (airport, about 5 hrs drive). Pne can fly to abalpur and drive (5 hrs) to Kanha. It has two entries and resorts are located on each side.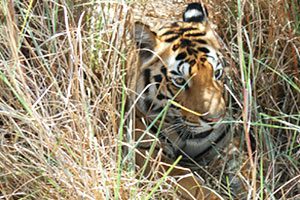 Mammals: Spotted Deer or Chital, Sambar, Swamp Deer, Barking Deer or Muntjac, Chausinga or Four-horned antilope, Nilgai or Blue bull, Indian Gazel or Chinkara and Tiger, Leopard, Wild dog or Dhole, Wolf, Hyena, Jackal, Wild boar, Sloth bear, Common Langur, Rhesus monkey etc.
.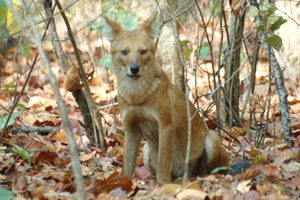 Birds: As many as 250 species of birds have been identified in the Reserve.
Reptile: Cobras, Kraits, Vipers and Python.