On this tour, we like to have an exclusive experience of Indian birds, mammals, amphibians, reptiles, etc. Our emphasis is on some of the most ideal habitats: Corbett National Park, which is also a designated Tiger Reserve (since 1973-74), Nainital, Chambal River, Bharatpur, Tal Chhapar Sanctuary, Desert National Park, and finally to Ranthambhore Tiger Reserve. We will have an open jeep all for ourselves in the Corbett-Nainital zone to be face to face with some Himalayan birds. Then a boat safari on the Chambal (the fabulous Dholpur Palace is our station for overnight). Bharatpur will be mostly a walking experience aided by a rickshaw. And by car in the desert.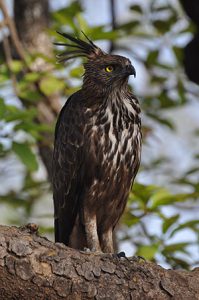 01.Day. New Delhi/train to Ramnagar. Welcome on arrival, we receive our welcome pack. Transfer to hotel. Relax. We go for bird watching (Okhla Sanctuary) and have a walking experience to observe some 50 species. Return. Dinner. Transfer to Old Delhi train station in time to board a/c train leaving at 2230 pm, the driver assists. Overnight in train, pillow, mattress and blanket are provided by railways.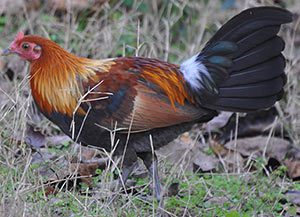 02 Day. Ramnagar (Corbett). Reach Ramnagar at about 0500 am. The driver receives us and transfers (05 minutes) to  a Motel. Tea-coffee and rest in a nice room at this tiny property located amidst mango-leechi trees and offering a large open area to observe birds.  Couple of Owls, a Nightjar, Sunbirds, Flycatchers, etc., are around. After breakfast, we meet our bird guide and driver (to be with us throughout bird watching in this area). We have full day bird watching on the periphery of the Corbett Park (Kumeria, Mohan, Garjia Temple, in the bed of Kosi River to check the Ibisbill, move to Kosi Barrage (return the Motel for lunch). Overnight.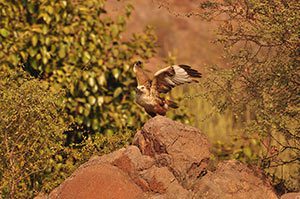 03 Day. Ramnagar/Dhikala (inside Corbett). Early morning tea and we drive at 5.30 am to reach Dhangari Gate, the main entrance to Dhikala, where our identity will be checked by a forest guard. The guide and driver will sort out.  Drive to Dhikala, the sanctum-sanctorum of Corbett National Park, covering Sultan, Garjia, Sarpduli and Khinnauli regions, stopping at a watch tower, and by river side to observe numerous birds, reptiles and mammals. The check in time at the Dhikala is 12 noon so we use morning in bird watching and reach there by this time. The Park remains closed from 12 noon to 2 pm – time for lunch. We will have lunch at the Dhikala restaurant and will walk around to locate birds and scan the Ramganga River bed to explore more. Overnight in Forest Rest House facing the river (run byForest Department, Government).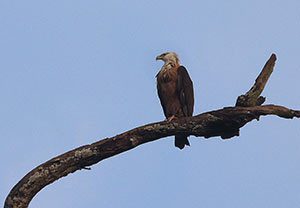 04 Day. Dhikala. Full day bird watching and locating mammals, and reptiles. We start driving at 6 am. We can drive in the thickest forest belt (Mota Sal, Tun Bhoji, Sher Bhoji, Kar Road, Amla Tiraya, Lake Thalia, Kamar Patta, Chuha Pani, etc.) to locate a tiger and be at the edge of the river that becomes the barrage, to observe raptors and land birds, all around. Return Dhikala by 9 am for breakfast. And drive again, may be towards the Dhikala watch tower, Ramsing Road, and try to find out  Smooth Coated Otter. Return for lunch by 12 noon. At 2 pm, we  cross over the Ramganga River (the Par region) to watch birds across the wooden bridge and reach a tiny hut  to scan the forest and open grassland habitat  for more gains. Return by 6 pm. Dinner. Overnight in Forest Rest House.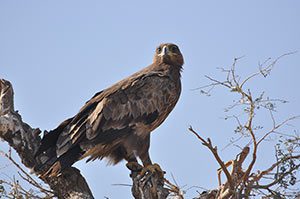 05 Day. Dhikala. We have day long exploration (as above), going to some new areas and repeating a bit those covered on previous day (the owl near the road at Khinnauli), Palm Teri water hole, Ramsing Road, High Bank, Champion Road, Gittid Nalla, Sarpduli grassland, Geral, where we have nice observations of river birds and then go to the watch tower (above Geral). Return for breakfast and lunch (as above). Dinner. Overnight in Forest Rest House.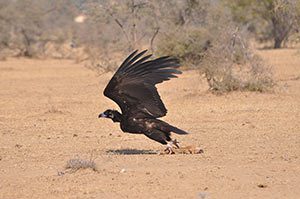 06 Day. Dhikala/Nainital. It is our last day in Dhikala range. We like to catch up more birds from 6 to 9 am session. After breakfast, we have another session of exploration. Check out by 11 am. After lunch  we come out of the park, hand over exit-paper at the gate. Drive (40 min.) and stop at Kala Dungi (Chhoti Haldwani) to visit the house where Jim Corbett lived. We drive up the hills, stopping at couple of places for new birds to locate, along the road to Nainital (the guide will do so). Reach Vikram Vintage Inn in Nainital in evening. Dinner. Overnight.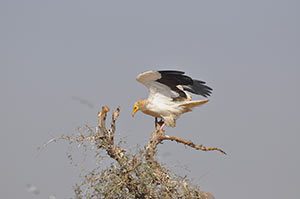 07 Day. Nainital. After early breakfast, we like to spend maximum time in the Pangot region, a valley like area, to walk all around and record new birds, assisted by the guide. Return for lunch (or better we carry packed lunch). Afternoon is  also to be spent in this region,    covering the northerly and eastern heights.  Dinner. Overnight.
08 Day. Nainital. We like to spend the day in Sat Tal (Tal means lake) region (carrying packed lunch), a densely wooded valley having a lake. Walking up and down in the forest we can expect good many birds missed so far. Beyond Bhim Tal, we will explore Forktails, Brown Dipper, Thrushes, etc., at Chafi village, where a stream flows, for as much time as we wish to. We can inform the Guide to do so. Return hotel. Dinner. Overnight.
09 Day. Nainital/Ramnagar/train to Delhi. On this last day, we like to visit the municipal dump site to observe Himalayan Vultures. Post lunch session can be to explore birds in and around Sadiya Tal, Khurpa Tal and Mangoli region (area we did not cover while driving up). Return hotel in evening. Dinner. We drive (1 hr) and reach Ramnagar station to board the train, leaving at 2200 hrs. The guide/driver will assist.
Overnight in train.
10 Day. Delhi/train to Dholpur. Reach Delhi at about 4.30 am. The driver will meet us at the station (outside our coach). Transfer (15 min.) to New Delhi station to board another air-conditioned train leaving at 6 am and reach  Dholpur by 8.45 am. Our bird guide with driver will meet us at the station. Transfer (10 min.) to the heritage Raj Niwas Palace.  Relax in the cottage which has nice facilities and a pool. Enjoy birds in the palace garden. Lunch.  In afternoon we like to visit a village lake, Talab-e-Shahi to observe aquatic birds,  including possibly the Sarus Crane, Ibises, Storks, etc. Return. Dinner. Overnight.
11 Day. Dholpur/Bharatpur. After breakfast, we drive (5 min.) to reach the Chambal River front for boat safari. Our guide  will take care of entry permits. An hour long boating will offer us new birds, crocodiles, gavials, tortoises and even the Indian Skimmer. Return to the palace for lunch. We check out and Drive (2 hrs),with the guide, stopping at couple of spots to observe some more birds and reach the Keoladeo National Park in evening. The Park offers a unique  diversity of habitats — aquatic, terrestrial grassland, scrub forest and dry deciduous forest, within walking distance . Some mammals are also observed here. Overnight in the Forest Lodge, the only hotel located inside this 29 sq., km., Park.
12 Day. Bharatpur. Breakfast, at ease. We are allowed to walk in any corner of this Park. Aided by a bicycle rickshaw and assisted by the same bird guide, we spend full day in the Park. The rickshaw is allowed up to the tri-junction. From there we walk towards the Python Point and scrub region to locate more birds. A tea-snacks shop at the tri-junction is there to refresh us. How to have lunch (do we carry packed or come back for lunch). Return at sun set. Dinner. The guide will inform where the nocturnal species can be found out and will assist us. Overnight.
13 Day. Bharatpur/train to Bikaner. After breakfast, we use the same bicycle rickshaw up to tri-junction, stop at Sapanmori and walk on dirt tracks — east and west sides are two tracks to explore birds.       We are welcome to walk behind Shanti Kutir range of water bodies and forest (almost behind our resort).  Return. Dinner. Transfer to Bharatpur train station in time to board a/c train, leaving at 9.30 pm for Bikaner. The guide  will assist. Overnight
14 day. Bikaner/Tal Chhapar/Bikaner. Reach Bikaner at 0815 am. The driver will meet us at the station. Transfer (10 min.) to Harasar Haveli. Breakfast and rest. At own time we drive (15 min., carrying packed lunch) to the municipal dump site (Jor Beed) to observe a number of Steppe Eagles and Vultures, mostly Egyptian – be        careful of the dogs here. The Cinereous Vulture is often sighted here, so are Eurasian Vultures. Yellow-eyed Pigeon was recorded here.  Then we drive (2 hrs) to Tal Chhapar, the only Black Buck Sanctuary in India which offers some unique sightings of larks, pipits, raptors, and often Demoiselle Cranes. The spiny-tailed lizard here is unique diet for raptors. Vultures and harriers can be possible, the Tawny Eagle breeds here. Return in evening. Dinner. Overnight.
15 Day. Bikaner/Jaisalmer. After breakfast we carry packed lunch and drive (3 hrs) to reach Khichan to observe a large group of Demoiselle Cranes in open grounds, local villagers feed them daily at a ground designated for this service, a philanthropic gesture.  Drive (3 hrs) and reach the Rawla Camp, a basic facility located over the northern boundary of the Desert National Park, and amidst sand dunes well outside the city of Jaisalmer. Dinner. Overnight, a traditional desert experience.
16 Day. Jaisalmer. Full day birding in Desert National Park. We like to divide in two parts: forenoon we drive in to the Sudasuri core area (via countryside black-top single road passing by village Jamda) to locate Great Indian Bustard, houbara, eagles, buzzards, etc. Return to the Camp for lunch. In afternoon, we like to drive past Sam village (which is the main tourism concentration here for camel safaris) and cover the extreme western flank of the Desert Park, taking black top road going to Sudasuri, can come across Desert Cat, and Desert Fox as well. Return by the same road. Dinner. Overnight.
17 Day. Jaisalmer. Full day birding in Desert National Park. Today, from Sudasuri core area we cover the eastern sandy zone of the Park (Gajai Mata dunes) and go up to the exit point (Khuri side). Flat grass land with large undulating patches and human settlement not to be missed, somewhere around, the Indian Courser can be found running fast. Check for Desert Courser as well. The White-rumped Vulture is often sighted in this region. King Vulture, Egyptian Vulture and often Cinereous Vulture are around. Return for lunch. Afternoon can be devoted to the ancient Fort of Jaisalmer and traditional mansions (Patwo ki Haveli and Salim Singh ki Haveli), walking tour. Return. Dinner. Overnight.
18 Day. Jaisalmer/Jodhpur.We like to walk around the Camp to explore birds. Breakfast at ease. Check out after lunch. Drive (4.5 hrs) and stop at places to check birds — over the ground as well over electric poles/wires. Reach Jodhpur. Overnight in Hotel Shreeram International, its lawn can offer some birds. We need to inform the front desk of the hotel to arrange an early breakfast for us the following day.
19 Day. Jodhpur/train to Sawai Madhopur (Ranthambhore). Breakfast and transfer (10 min.) to station to board the  air-conditioned chair car train to Sawai Madhopur, dep. at 6 am. Reach Sawai Madhopur at 1 pm. The driver will assist us board the train.
20-22 Days. Sawai Madhopur. We will have morning (6 – 10 am) and afternoon (3 – 6 pm) jeep safaris in this noted tiger park to be face to face with variety of wild animals: Spotted Deer, Sambar Deer, Bluebull, Wild Boar, Indian Gazelle, Crocodile, numerous birds all around besides Sloth Bear, Leopard and Tigers. Alarm calls of deer and monkies will convey where about of tigers, possibilities of observing a tigress with cubs.  We will drive over different tracks and pass by a few lakes inside the park, assisted each time by nature guide and driver, both well versed in spotting wild cats and their ecology.
We will have options to visit: the ancient Ranthambhore Fort located inside the park; Surval lake for bird watching and for an evening walk along eastern/northern corridor of tigers. A tiny cottage has been created in countryside for us to experience truly non-hotel life, worth staying there for nocturnal encounters.
23 Day. Sawai Madhopur/New Delhi. Transfer to station to board a/c train at 7 am (packed breakfast). Reach New Delhi by 1 noon. Transfer (10 min.) to the same hotel we used on arrival. We like to visit some monuments in the capital. Dinner. Overnight.
24 Day. New Delhi/Flight. Transfer (45 min) to airport in time to board flight back home. Farewell.
Note: Some unique flexibilities favour VIGT guests:  all departures to suit guests' dates-duration, and even changes in the itinerary are effected while guests will be actually touring.
The 'advance-deposit' with VIGT is not 'forfeited' if the tour is cancelled by guests.