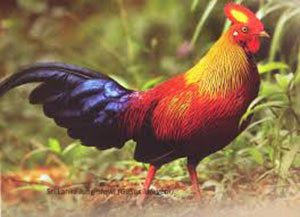 01 Day.Colombo
Welcome on arrival at airport by an executive. Introduction with the driver a/c car). Transfer to a hotel, preferably in the city. We spend time in this capital of Island country as per flight schedule. Overnight.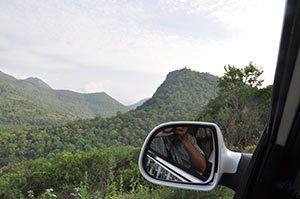 02 Day.Colombo/Anuradhapur
Drive (about 4 hrs) and reach Anuradhapur at mid day. Anuradhapur is the most ancient capital of Sri Lanka. It is the sanctum sanctorum of Buddhism and several sites are five centuries BC. We visit Jetawana Stupa, the tallest in the world, the sacred Bo-tree (2,300 years old) in a temple courtyard  surrounded by a golden fence. We spend evening by the side of the twin ponds and listening to chanting by monk, inhaling scent of incense. Overnight.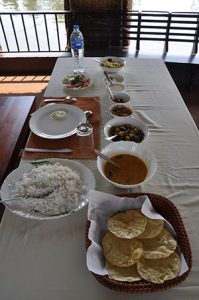 03 Day. Anuradhapur/Polonnaruwa/Sigiriya/Anuradhapur
Leisurely day long excursion. First we drive (1.5 hrs) to visit Polonnaruwa, a town that became Sri Lanka's capital after Anuradhapur was attacked. Here the ancient sites are somewhat better preserved (since 10th Century) and caused the second Golden Age of civilisation on this island. We visit Galle Vihare, where the colossal Buddha statues have been described as 'the finest sculptured group in the world,' the ruins, shrines, Shiva Temples and some granite carved architect. We like to go to see the Parakrama Samudra a reservoir which is largest water body over the island.
In afternoon to drive (40 minutes) to Sigiriya, another significant destination, marked by the fortress rising in the sky. It is the most impressive relic of ancient Lanka. We engage ourselves in site seeing around its base. We observe the ruined palaces, temples, ramparts, moats and  walk in a garden. We locate the most renowned mirror finished plaster (frescoes) depicting Lankan women (Cloud Maidens). We drive back for overnight at Anuradhapur.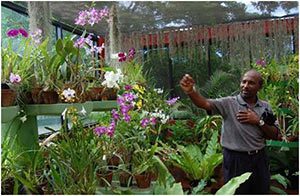 04 Day. Anuradhapur/Dambula/Kandy
After a leisurely morning at Anuradhapur. we drive (2 hrs) , stopping for a while at Dambula to observe Cave Temple Complex dating 1st century BC. We see rock paintings and numerous statues of Buddha here. We reach Kandy at noon.
Kandy has to this day some British influence. We visit the Royal Botanical Gardens and have a walk at lake side. Overnight.
05 Day. Kandy
A leisurely day in Kandy, which fell to the  British in 1815-1818. The Sinhalese were at their best in culture and traditions here only. We try to explore a site associated with World War in this Hill Capital. We visit the Holy Tooth-relic of the Buddha which is by the lake side, and see Dalada Maligawa of the Buddha. We drive (30 minutes, one way) to Pinnawela Elephant Camp to experience how these animals are kept in this orphanage. Return Kandy in time to witness a Lankan dance performance. Overnight.
06 Day. Kandy/Nuwara Eliya
We  like to visit the Kandy market, known for its arts and crafts centre, gem museum, and lapidaries. We drive (2 hrs), seeing en route the Ramboda Falls with a visit to Labukalle Tea Factory.
We reach Nuwara in afternoon. Nuwara is the highest town on the island, a Hill Resort as developed by the British. Colonial buildings and country houses of European style call for its description as 'Little England.' This is Sri Lanka's tea country, the best black tea in the world is grown here. We visit the golf course and local markets. Overnight.
07 Day. Nuwara Eliya
It can be our English day in Sri Lanka. We go towards the highest mountain in Sri Lanka, Pidurutalagala. We have an option to drive (1.5 hrs one way) to Horton Plains National Park, Victoria Park etc.  Overnight.
08 Day. Nuwara Eliya/Colombo
We drive (4 hrs) stopping at places of choice for tea/coffee and reach Colombo in afternoon. Let us try and peep into Colombo's night life. Overnight.
09 Day. Colombo
Colombo was founded by Arab traders, fortified by the Portugese, conquered by the Dutch and re-built as an imposing capital city by the British. We try to differentiate its colonial past from the modern commercial present by observing Light House, amidst sky scrapers, 500 year old market for bargaining, Buddhist and Hindu Temples and possibly a folk art centre. Transfer to airport as per flight schedule. Farewell.
Note: Four day/night long extension possible: to wildlife reserves like Uda Walawe, Yala, etc and return Colombo via Galle.