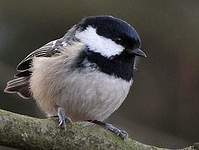 Day 1. Kathmandu.
Arrive Kathmandu Airport, meeting and transfer to Hotel like Royal Singi – Centrally located 4 Star. Overnight.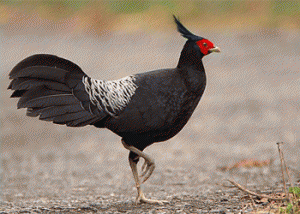 Day 2.Kathmandu/Phul Chowki/Kathmandu.
Full day birding around PhulChowki Hill. Phulchowki (2760 m) is the highest of the mountains encircling the Kathmandu Valley. This broad-leafed-sub tropical forest is the richest for birds and wildlife in the valley and remains the most convenient place to see some of the birds that are rare or local to Nepal. Phulchowki lies 18 km south east of Kathmandu above Godawari Village (1525 m).
Day 3. Kathmandu/Chitwan National Park.
Post breakfast drive to Chitwan National Park, 165 kms about 4.5 hrs. Chitwan National Park stands today as a successful testimony of nature conservation in South Asia. This is the first national park of Nepal established in 1973 to preserve a unique ecosystem significantly valuable to the whole world. The park covering a pristine area of 932 sq. km is situated in the subtropical inner Terai lowlands of southern central part of Nepal. The park has gained much wider recognition in the world when UNESCO included this area on the list of World Heritage Site in 1984.
Formerly, the Chitwan valley was well known for big game and was exclusively managed as a hunting reserve for the Rana Prime Ministers and their guests until 1950. In 1963, the area south of Rapti was demarcated as a rhinoceros sanctuary. In 1970, His late Majesty King Mahendra had approved in principle the creation of Chitwan National Park.
The park consists of Churia hills, Ox-bow lakes, flood plains of Rapti, Reu and Narayani rivers. The Churia hill rises gradually towards the east from 150 m to over 800 m. The lower but most rugged Someshwor hills occupy most of the western portion of the park. The flood plains of Chitwan are rich alluvial. The park boundaries have been delineated by the Narayani and Rapti rivers in the north and west, and the Reu river and Someshwor hills in the south and south-west. It shares its eastern border with Parsa Wildlife Reserve.
Overnight at Tiger Land or similar.
Day 4. Chitwan National Park.
We will have jeep safaris (morning and afternoon) and elephant safari as per the plan, escorted by a bird guide and driver, who will inform all about the birds, mammals, etc and take us to different tracks in a process that we shall cover maximum areas of this vast park, often encountering river beds flushed with water, perennial streams, grass lands and some undulating portions. From well wooded to open fields, the visibility will be of advantage and birds will be all around us. Overnight.
Day 5. Chitwan National Park./Koshi Tapu Wildlife Reserve.
Drive 5 hrs. Koshi Tapu Wildlife Reserve lies on the alluvial flood plain of Sapta Koshi River in southeastern lowland. Almost all eastern and western embankments of the river define the area. Arna or Wild Buffalo, Blue Bull, and Gangetic Dolphin are the main attraction of this reserve. The lesser mammalian species include varieties of deer, cats, otters, bats, boar etc. Around 300 species of birds have been recorded in the reserve area that mostly includes waterfowls, birds of prey, waders and other water birds.
Overnight at Koshi Tapu Wildlife Camp or similar.
Day 6-7. Koshi Tapu Wildlife Reserve.
Full day birding in Koshi Tapu. Overnight.
Day 8. Koshi Tapu Wildlife Reserve/Biratnagar/fly to Kathmandu.
Transfer to Biratnagar Airport and fly back to Kathmandu. Overnight at Royal Singi or similar.
In the evening transfer to Nepalese Restaurant for Typical Nepalese Dinner with Live Cultural Program. Overnight.
Day 9. Kathmandu international airport.
Transfer to Kathmandu international airport. Farewell.